Family Communication 10/7/22
Posted on: October 10, 2022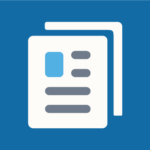 October 7, 2022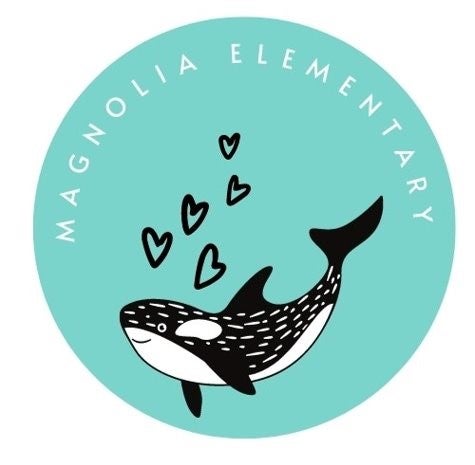 Dear MES Families,
I can't believe it is already October! We have been busy learning our school-wide firms, building our classroom communities and planning for the remainder of the year. Please read below for important updates and upcoming events.
In partnership,
Kelly
Upcoming Dates
10-14: No School- State in-service day
10-18: Family Welcome Back Night 5:30-7:00
10-25: Picture Day
10:28: October Fest 6:00-8:00 in the MES Commons
Family Welcome Back Night
On Tuesday 10/18, we will have our Family Open House from 5:30-7:00- come at any time! This will be a student led evening that includes a tour of all the special places in our building and your student's classroom. When you arrive, there will be a "passport" to help guide your visit. We are really looking forward to seeing families in the building and having our students share what they love about MES. Please make sure to stay with your students during this time. Also, something important to note is family/ teacher conferences are coming up in November. This will be 1:1 time with your students' teacher. Scheduling to come….
MAP Testing
This week and next week all 1-5 grade students are taking the MAP (Measured Academic Progress) test. Each tests text about 30-45 min. to complete depending on grade level. This is an adaptable test that students take on the computer or iPad and gives us math and reading data to plan our instruction from. The MAP assessments, along with other data points, provide detailed, actionable data about where each child is on his or her unique learning path used to plan differentiated instruction.
Volunteers
We are welcoming volunteers back into the building to support at lunch and recess. The more adults connecting and actively supervising our students, the better! Please email info@magnoliaschoolpta.org. for more information.
Meeting the Needs of All our Students
We have had some questions about how we are meeting the needs of all of our students. This year we have two academic tutors who will be supporting our students approaching standard with 1:1 or small group instruction. Additionally, much if this work happens in the classroom. We are so lucky at MES to have a highly skilled teachers who center social emotional learning and data driven instruction to meet each individual student's needs. Please see our website for how we serve our ALO students.
Families of Color News
The Families of Color group will be gathering on Thursday, 10/20 to celebrate Diwali. Details about the event will be sent out to the FOC group via email. If you would like more information about joining the Families of Color group at Magnolia Elementary, please contact Jennifer Lee: jylnourse@gmail.com.
From the Office
Late Arrivals
When students arrive at school after the second bell, they need to be escorted to the main office by a parent/guardian. Adult supervision outside of the building ends at 7:55 AM, and the gate and exterior doors are locked at that time. If the stairs pose an issue, please phone the main office and watch to make sure your child enters the building.
Sick Child
If you decide to keep your child home in the morning because they are not feeling well, we ask that you keep them home for the entire day. If your student needs accommodations, please reach out to your classroom teacher.
From the PTA
Spirit Gear
Pick your favorite design and order spirit gear today! The online ship is open till October 9th! Orders will be distributed in the school mid-November. In the shop you can find the "We Belong" design from last year – the phrase that was chosen by the Families of Color and translated to many of the languages spoken by families in our school. Everyone belongs in our school and our community, and this shirt is one way to share some of our families' beautiful languages and cultures.
Fall Festival
PTA can't wait to host this year's Fall Festival at MES on Friday, Oct. 28, 6pm! Volunteers are essential to make this event a huge success! Please email events@magnoliaschoolpta.org to see how you can help!
Join the PTA
The PTA is a membership-based advocacy association. Local PTAs, like the one we have in MES, build community between schools and families. MES PTA website includes all the information and ways to become a member of the PTA. Also, please subscribe to the bi-weekly newsletter to get ongoing updates!
Volunteer Opportunities
For PTA and School Volunteer opportunities or email volunteer@magnoliaschoolpta.org
7 de octubre de 2022
Estimadas familias de MES, ¡No puedo creer que ya sea octubre! Hemos estado ocupados aprendiendo nuestros acuerdos de toda la escuela, construyendo comunidad en el salón de clase y planificando para el resto del año. Por favor lea a continuación las actualizaciones importantes y los próximos eventos. Trabajando en conjunto, Kelly
Próximos eventos
10/14: No hay clases – Día de servicio estatal
10/18: Noche de bienvenida familiar 5:30-7:00 pm
10/25: Día de la foto
10/28: Festival de octubre 6:00-8:00 pm en el área común de la escuela
Noche de bienvenida familiar
El martes 10/18, tendremos nuestra Noche de bienvenida familiar de 5:30 a 7:00 pm, ¡venga en cualquier momento! Esta será una noche dirigida por estudiantes que incluye un recorrido por todos los lugares especiales en nuestra escuela y el salón de clases de su estudiante. Cuando llegue, habrá un "pasaporte" para ayudar a guiar su visita. Tenemos muchas ganas de ver a las familias en la escuela y que nuestros estudiantes compartan lo que les gusta de MES. Asegúrese de quedarse con sus estudiantes durante este tiempo. Además, algo importante a tener en cuenta es que las conferencias de familia y maestros se realizarán en noviembre. Este será un tiempo 1:1 con el maestro de sus alumnos.El horario se dará más adelante….
Pruebas MAP
Esta semana y la próxima semana todos los estudiantes de 1-5 grado tomarán la prueba MAP (Progreso Académico Medido). Cada prueba de texto alrededor de 30-45 min. para completar dependiendo del grado. Esta es una prueba adaptable que los estudiantes toman en la computadora o iPad y nos brinda datos de matemáticas y lectura para planificar nuestra instrucción. Las evaluaciones MAP, junto con otros puntos de datos, brindan datos detallados y procesables sobre dónde se encuentra cada niño en su ruta de aprendizaje única que se utiliza para planificar la instrucción diferenciada.
Voluntarios
Estamos dando la bienvenida a los voluntarios en la escuela para apoyar durante la comida y el recreo.
¡Cuantos más adultos se conecten y supervisen activamente a nuestros estudiantes, mejor! Envíe un correo electrónico a info@magnoliaschoolpta.org. para más información.
Satisfaciendo las necesidades de todos nuestros estudiantes
Hemos tenido algunas preguntas sobre cómo estamos satisfaciendo las necesidades de todos nuestros estudiantes. Este año tenemos dos tutores académicos que apoyarán a nuestros estudiantes acercándose al estándar con instrucción 1:1 o en grupos pequeños. Adicionalmente, mucho de este trabajo sucede en el salón de clases. Somos muy afortunados en MES de tener maestros altamente calificados que centran el aprendizaje socioemocional y la instrucción basada en datos para satisfacer las necesidades individuales de cada estudiante. Consulte nuestro sitio web para ver cómo servimos a nuestros estudiantes de ALO.
De la oficina
Llegadas tardías Cuando los estudiantes llegan a la escuela después de la segunda campana, deben ser acompañados a la oficina principal por un padre/tutor. La supervisión de un adulto fuera de la escuela termina a las 7:55 a. m., y el portón y las puertas exteriores se cierran con llave en ese momento. Si las escaleras representan un problema, llame a la oficina principal y esté atento para asegurarse de que su hijo ingrese al edificio. Niño enfermo Si decide dejar a su hijo en casa por la mañana porque no se siente bien, le pedimos que lo deje en casa todo el día. Si su estudiante necesita adaptaciones, comuníquese con su maestro.
PTA (Asociación de Padres y Maestro)
Ropa escolar
¡Elige tu diseño favorito y pide ropa de la escuela hoy! ¡La tienda en línea está abierto hasta el 9 de octubre! Los pedidos se distribuirán en la escuela a mediados de noviembre. En la tienda puedes encontrar el diseño "We Belong" del año pasado, la frase que fue elegida por Families de Color y traducida a muchos de los idiomas que hablan las familias de nuestra escuela. Todos pertenecen a nuestra escuela y nuestra comunidad, y esta camiseta es una forma de compartir algunos de los hermosos idiomas y culturas de nuestras familias.
Festival de Otoño
¡La PTA está ansiosa por organizar el Festival de Otoño de este año en MES el viernes 28 de octubre a las 6 p. m.! ¡Los voluntarios son esenciales para que este evento sea un gran éxito! ¡Envíe un correo electrónico a events@magnoliaschoolpta.org para ver cómo puede ayudar!
Únase a la PTA
La PTA es una asociación de apoyo basada en membresía. Las PTA locales, como la que tenemos en MES, construyen una comunidad entre las escuelas y las familias. El sitio web de MES PTA incluye toda la información y las formas de convertirse en miembro de la PTA. ¡Además, suscríbase al boletín quincenal para recibir actualizaciones continuas!
Oportunidades para voluntarios
Oportunidades de voluntariado escolar y PTA, envíe un correo electrónico volunteer@magnoliaschoolpta.org
Noticias de Familias de Color
El grupo de Familias de Color se reunirá el jueves 10/20 para celebrar Diwali. Los detalles sobre el evento se enviarán al grupo FOC por correo electrónico. Si desea obtener más información sobre cómo unirse al grupo Familias de Color en Magnolia Elementary, comuníquese con Jennifer Lee: jylnourse@gmail.com.