Family Communication 11/18/22
Posted on: November 21, 2022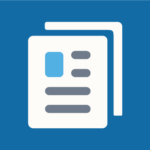 November 18, 2022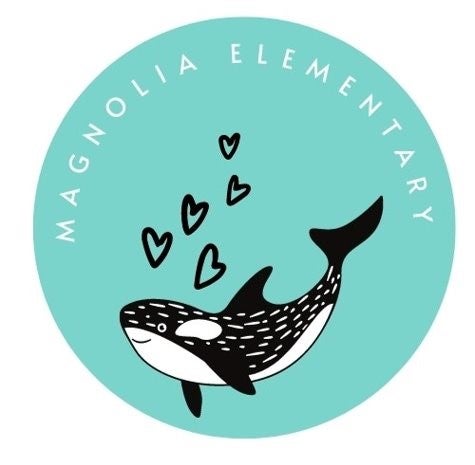 Dear Families,
I hope you have a restful week and spend time with the people who fill you up. I am thankful to be part of the MES community, to be working alongside our incredible staff and teaching your amazing
students.
In partnership,
Kelly Walter

Important Dates:
11/18 Book Fair in Library 2:30-4:30
11/19 Book Fair in Library 10:00-3:00
11/20-11/22 Conferences
11/21-11/25 Thanksgiving break for all students/ staff

Nuts and Bolts:
Message from Nurse Amanda
Nurse Amanda will be doing hearing and vision screening on 12/7 and 12/14. She is looking for
community volunteers to support with this process. Please email her if you are able to volunteer. Nurse Amanda: arcorona@seattleschools.org

EIM update
There have been many questions on when instrumental music will start for the 4th and 5th graders. We were recently told, the position remained unfilled and would not have EIM this year. Based on feedback from school leadership, SPS decided to post the position again. We are hoping it gets filled and we can start soon!

Pick-Up
Please do not pick your students up on 28th in the afternoon. In the afternoon, 28th is only a bus zone. Pick-up should happen at your meeting spot in the courtyard. Thank you for your work to keep our students safe.

Q&A from PTA General Meeting
Magnolia PTA General Meeting (November 9, 2022) Question & Answer Notes
Q: How do you know your child is receiving intervention?
A:This week is the 1st week of intervention in MES. If a child is recommended for intervention, the
Interventionist and/or teacher will communicate with parents to let them know what is happening with their child.
Q: We understand several standardized tests are administered during the year. Are assessment results communicated to parents?
A: All of the district-based assessments are posted on The SOURCE – (e.g., MAP). Results are often
available in a matter of days. If you need help navigating the source, your room parent or PTA can help.
Q: When is the playground going to be built? Is there anything parents can do to help expedite?
A: Kelly has been told by the school that the playground will be built in the first quarter of 2023, but she has not seen detailed plans and is unsure if that is a start or completion date.
There are two recommendations for parents wanting to advocate for the playground:
Capital Projects with SPS – parents can contact Seattle Public Schools via email. PTA can find out who
parents can email.
Use Let's Talk on the SPS website. You can track the response to that, and SPS will often publish those
responses.
Q: Can we request where the safety patrol crosses?
A: We would love crossing guard support at the McGraw crosswalk. The school has discussed this with the city and has been informed this would require an assessment that likely takes a long time (not specified). This is another area parents can help advocate. PTA will research how to request a new crosswalk closer to the school on 28th and McGraw side and offer that information to parents. For now, the school has requested (and received approval for) a crossing guard to facilitate safety at that intersection.
Q: When will the tetherballs be fixed?
A: Mr. Skoog is working on it and ordering new string. He has exhausted his supply budget and is
challenged to keep all the PE equipment in good condition. The PTA will assist with some funding, but this is a continuing need that interested parents can likely help with by reaching out to Mr. Skoog directly.
Q: Does the school have enough teachers?
A: Do teachers have enough support staff? MES is fully staffed as of today. However there are two IA open positions to support students which remain unfilled because HR is just not getting applicants. There is a shortage of teachers, administrators, and educators in general; it falls on other staff to step in where they can. When teachers are out and there is no sub, another teacher may be able to step in but it's not ideal. One way parents can help is by volunteering during lunch/recess so that teachers can use that time for other tasks.
Q: Does MES PTA fundraise?
A: Yes, absolutely. The budget put forward (and approved) includes an expectation of $70K from the PTA, which comes largely through donations (membership is a very small contribution). In order to deliver our planned enrichment activities, community events, support families in need, and offer staff training not funded by SPS, we will need families to contribute the equivalent of $350 each on average. We will hold a direct drive in early 2023 to reach these goals, but donations are always welcome. (And employer matching programs are a huge help!) That being said, the school staff previously discussed PTA funding for additional positions and decided that they did not want support in this way from PTA. (They are grateful for enrichment programs, training, and materials/supplies, but do not want staff positions funded by the community.) Some parents feel that they cannot access the services available at school because there actually is not enough support available in the ways some families need. There was disagreement at the general member meeting about this specific point, and it should be explored further.
Q: When will we have a permanent principal?
A: Katie Cryan Leary,The former principal is currently on a leave of absence and must resign her position before SPS can fill it permanently. She is aware of this and sensitive to the timing sensitivities for Kelly as acting principal. We don't know when the decision will be made.
Q: How do the teachers learn about the support they can get from the PTA?
How do they offer feedback on what they need?
A: The PTA board attends monthly meetings with the MES Building Leadership Team (BLT) to share about initiatives and needs. They also meet every other week with Kelly, and ad hoc with individual staff as needed (e.g., Karla). Moving forward, some staff members are joining regular PTA board meetings as school representatives.
Q: What is the PTA fundraising drive this year?
A: We will announce / hold the drive in the new year.
Q: Can we ask room parents to tell everyone to sign up for the PTA newsletter?
A: Yes, and while we're at it we will remind families they need to re-register for the PTA every year! If you haven't done so this year, please go to the Magnolia PTA website.