Family Communication 9/23/22
Posted on: September 23, 2022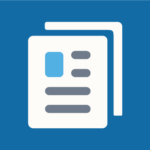 September 23, 2022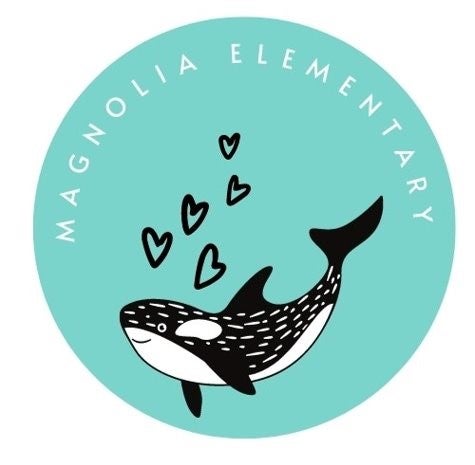 Dear MES Families,
We have had a great return to school! We are so happy to have families back in the building. Please make sure to stop in the office and check-in when you arrive. If you are visiting a teacher, please make sure to make an appointment. We are planning our student lead family welcome evening and will send you more details soon. Please save the date for the evening of 10/18.
In partnership,
Kelly Walter
Lunchroom/ Recess Supervision Volunteers
We would like to invite families to volunteer to support in supervision with lunch and recess this year. We are asking that you volunteer for a regular time each week. Once you are cleared through SPS to volunteer, we will hold a training for all volunteers and then put the schedule together. Please sign-up to volunteer and contact me at kmwalter@seattleschools.org with your availability.
Covid Protocols 22-23
Covid protocols this year have changed significantly. We no longer have mitigation measures, such as masking and socially distancing in place. Below I've included guidance on when to keep your student's home and the flow chart we use when students have symptoms or test positive. We no longer communicate to families when there is a positive case, however, you can track positive cases at MES through the dashboard If your student tests positive for covid please let us know so we can advise on when to return and how to report the positive case to Seattle Public Schools.
Sympton Exposure Flowchart – English
Is My Child too Sick to go to School? English
Sympton Exposure Flowchart – Spanish
School-Wide Firms
This year as we continue to build out our identity as a school community, we have created school-wide firms for all of our shared spaces. It is important to have consistency and predictability for our staff and students and for our students to know what is expected of them. Our Climate team will be working to incorporate both student and family voice into our firms so they are reflective of our community this year. Our firms will be taught to students frequently and posted in the spaces they belong to. These will also be taught to students in their classrooms and next week in the shared spaces by our staff. Attached is the current draft of our school-wide firms to discuss with your students.
Hourly Academic Tutor
We are looking to hire a community member into an academic tutor position. This would be 17.5 hours per week would include tutor (K-5) and active supervision during some recess times. Please let me know if are interested in applying by emailing me at kmwalter@seattleschools.org
Attendance
Late students (after 7:55 AM) must come to the front door on 28th to sign-in and go to their classroom. If you have any attendance related concerns or messaging, please email magnolia.attendance@seattleschools.org.
Drop-off/ Pick-up
As the weather becomes cooler and rainy, more families will be dropping kids off on 28th. As a reminder, please pull as far forward as possible, drop your students quickly and move on. We have supervisors in orange vests who will be keeping your students safe. Our neighbors have asked us to remind families not to park in front of driveways during drop-off and pick-up.
From Lauren
Hi, I am Lauren Molloy-Johnson, MSW, Ms. Lauren to the kids and staff. I use she and her pronouns. I am excited to join the Magnolia Elementary School community. My title is school social worker. But more importantly, my role is to assist in Social and Emotional Learning and provide community support. I work directly with students 1 to 1 and in small groups. I work with teachers and staff to support students learning, emotional regulation and general problem solving. I also work with families needing community service or support.
I have a split position between Whittier and Magnolia. I am at MES every Thursday and Friday. I am also at MES the 2nd and 4th Wednesday. My office is 1118E. You can reach me through email at lamolloyjohn@seattleschools.org or the direct line to my desk 206-743-3806. I also work closely with Punniya, Sharla, and Kelly and they can always reach me.
As I get to know the students, staff and teachers I will be out and about in the hallways, at recess, and popping into classrooms. Think of me as an extra adult in the building who is here to help. Connecting with kids is the most important and fun part of my job. Look forward to getting to know more of you in the community. Resource of the week: Here is a link to King County Metro for more information about youth rides. Free transit for youth
Message from MES PTA (Parent-Teacher-Association)
Please read the attached flyer of MES PTA explaining about the PTA activities, why you should be involved and how you can contribute! Today, we have the first community-building event – please join Picnic in the Park at 5:30 PM at Ella Bailey. Bring some food, and something to sit/lay down on!
Flu Shot Clinics Return
Seattle Public Schools is hosting 28 flu shot clinics at 14 locations in partnership with Seattle Visiting Nurse Association. SVNA accepts most private insurance, Apple Health and Medicare. Cigna, Tricare insurance and Blue Cross Blue Shield insurance is not accepted. These clinics are open to the public who are ages 4 and older. Find locations, times and sign up for the Flu Shot Clinics
Repeat
Supplies- Our teachers will be purchasing community supplies for the classroom this year. We will be asking for a $35 supply donation this year.